Skip to Content
Landscape Services in Holden, MA and Surrounding Communities
When you bought your property, did you consider how well the landscaping integrates with its habitat and current trends? At Burnham Landscape Maintenance Company Inc., we have over 70 years being experts at designing and maintaining landscapes throughout Holden, MA and the surrounding communities. We help your residential or commercial property look its best all year round. Our commitment to excellence, years of experience, and modern tools make us more than suitable for your landscaping needs. Your property's landscaping says a lot about your home or your company. Create an inviting look that serves as an extension of you with our services. Contact us today to discuss your landscaping needs. We'll create a project unique to you and your property that creates a timeless design.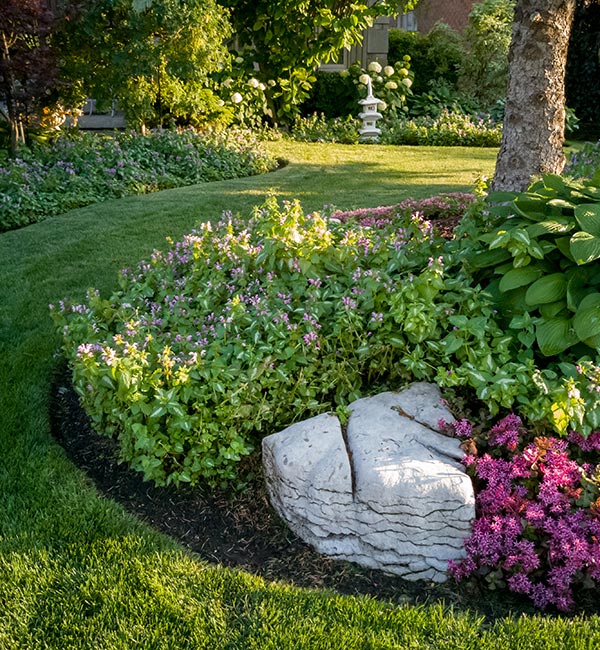 Professional Designs. Competitive Pricing.
Our highly experienced team can take care of all your landscaping design and maintenance needs. We'll be with you every step of the way- from the initial consultation and estimates to the final walkthrough and approval. Our extensive knowledge of flora and how it works in your property, along with landscaping materials, techniques, and a wide range of tools at our disposal, allow us to efficiently serve you at competitive rates. We're happy to design, install, and maintain your Massachusetts landscaping with efficiency and expertise, all while being respectful of your space while on your property. We cover everything, including:
Plantings
Walkways & Patios
Shrub & small tree pruning
Much more!
Let's Talk About Your Future Landscaping
To learn more about our services and schedule a consultation, give us a call. We always enjoy talking to new clients about our available services and how we can help them make the most of their property. Remember, sprucing up your home or business's landscaping isn't only great for curb appeal; it increases resale value and adds a warm, welcoming message. Contact Burnham Landscape Maintenance Company Inc. today.
Schedule Your Lawn Maintenance Today